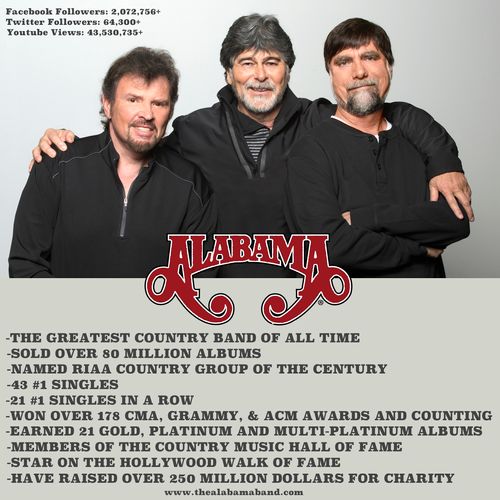 ALABAMA ( Social Media Client)
The most successful country band of all time
43 #1 songs
Country Music Hall of Fame Menbers
Star on Hollywood Walk of Fame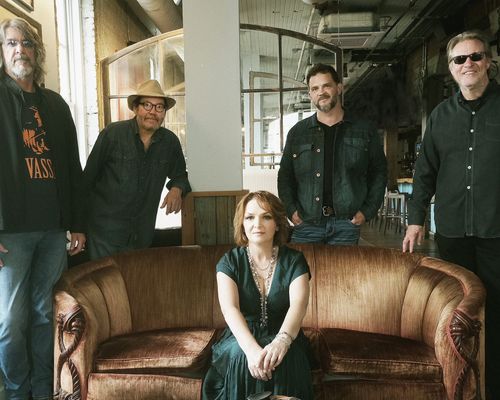 The SteelDrivers (Promotions Client)
Grammy Award Winning Bluegrass
Specializing in a unique mix of what might be called bluegrass soul, the SteelDrivers became one of the biggest names in progressive bluegrass after making their debut in 2005. While there's a strong traditional streak in the SteelDrivers' sound, they bring a passion to their delivery that adds a distinctive flavor, and they're not afraid of adding a forceful grit to the music that adds undertones of blues, soul, and rock.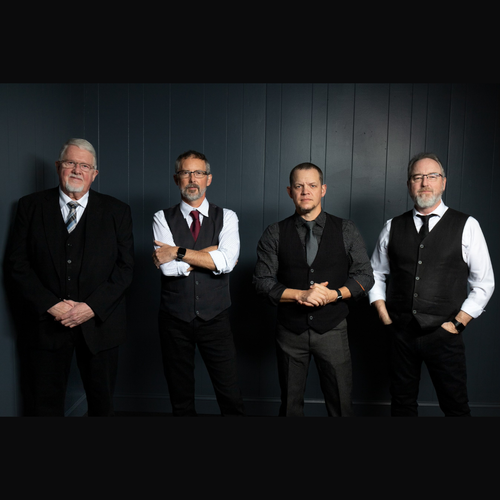 Balsam Range (management client)
Bluegrass powerhouse
The 2018 International Bluegrass Music Association's Entertainer of the Year, Balsam Range, has become one of the genre's most award-winning acts. Since forming in 2007, the group has garnered 14 IBMA awards on the heels of 11 critically-acclaimed albums. Balsam Range has left audiences spellbound while headlining major festivals from coast-to-coast, selling out venues across the nation and in multiple appearances at the Grand Ole Opry
The Amanda Cook Band (Booking/Management client)
LATEST aLBUM DEBUTED AT #1 ON bILLBOARD bLUEGRASS CHARTS!
The Amanda Cook Band is a bluegrass band based out of the great state of Virginia. Originally from the gulf coast of Florida, Amanda formed the band in late 2013 after many years of playing in a band with her father. The Amanda Cook Band offers a unique style on a great mix of both traditional and contemporary bluegrass.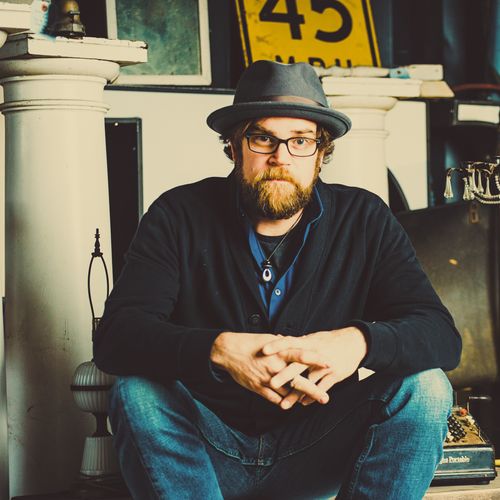 Aaron Burdett (promo client)
Americana Singer/Songwriter & Member of the Steep Canyon Rangers
MereFest Chris Austin Songwriting Contest Winner!
Aaron Burdett is an acclaimed Americana/Bluegrass singer-songwriter and performer from Western North Carolina who is listed as one of the most important western NC musicians by WNC Magazine. His latest 4 single have all made the top 15 radio play charts for Bluegrass and Grassicana music. His latest release, "Dream Rich, Dirt Poor" debuted at #8 on the Billboard Bluegrass charts July, 2021.